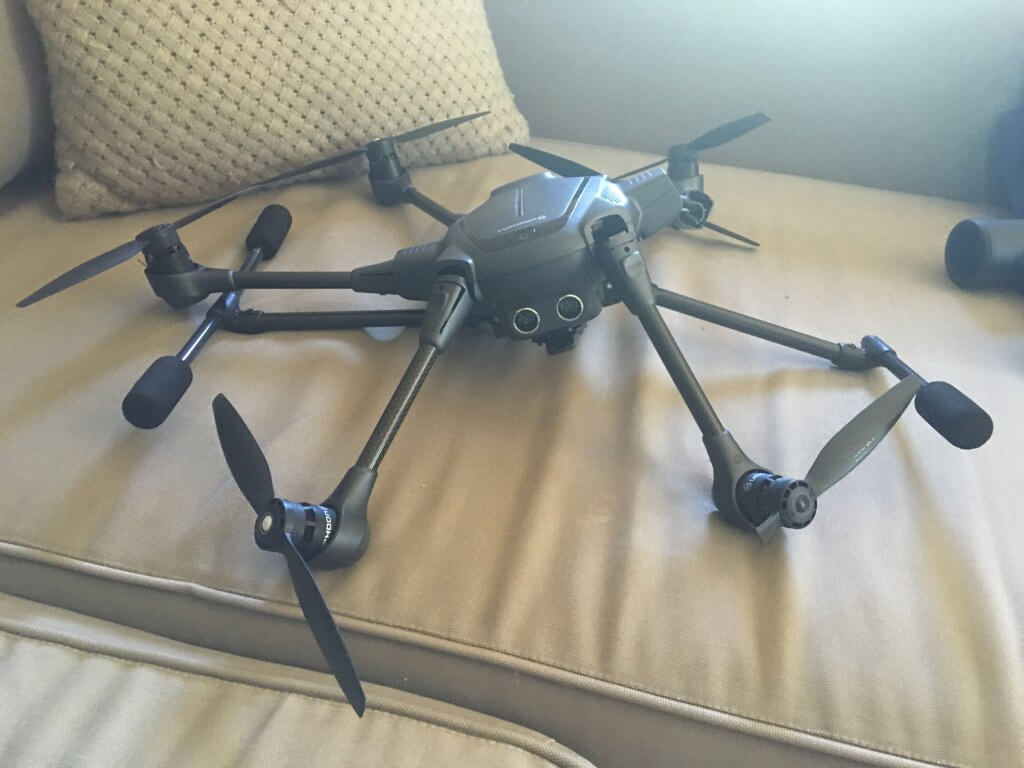 I've been flying and crashing drones for a couple years now, got my FAA certification to fly commercially and recently renewed it. I studied for months, learning all about airspace, aerodynamics, weight and balance, FAA rules and radio communications. I spent the first two years flying with two Yuneec Typhoon H drones. Planning to fly my drones commercially, I wanted a spare just in case of a malfunction or crash.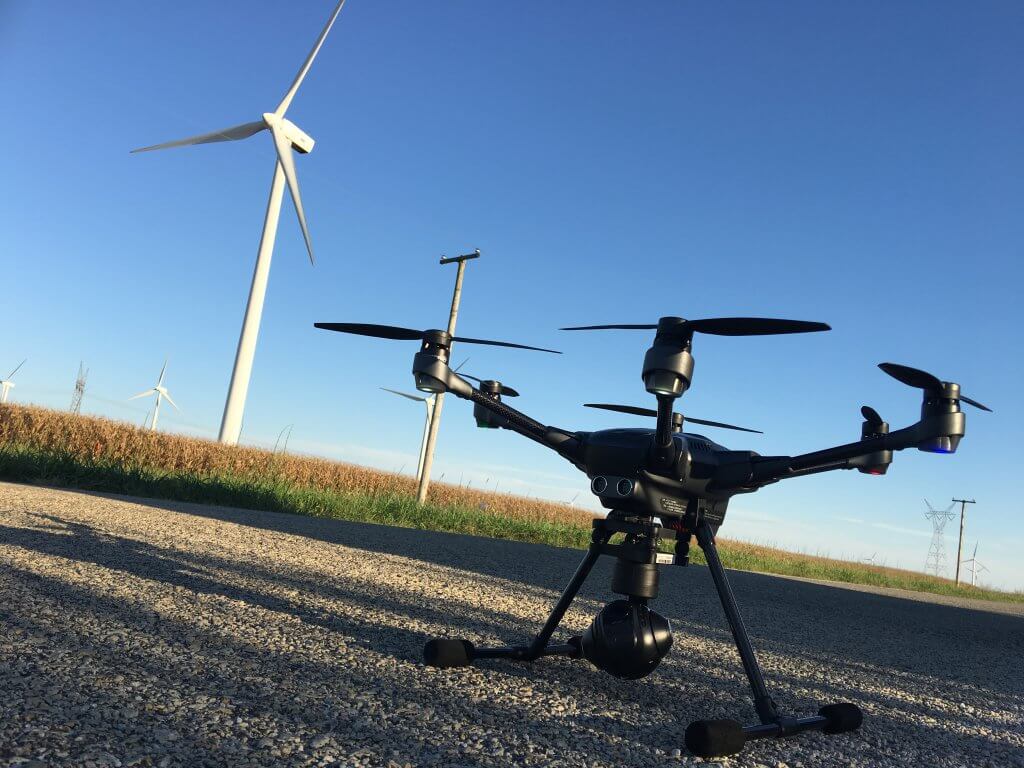 I've crashed the Typhoon H a few times. The first time I flew it, the drone literally dropped out of the sky and crashed in a field. After searching for a few hours, I found it, after walking through a whole bunch of poison ivy. Thanks Yuneec! After a few calls and letters, the company agreed to replace it at their cost. This should have been a sign for me to quit and take up a new hobby, or go with their competitor, DJI. This would happen later…
Drone Brain

One of the many repairs I've done
I brought my drones with me where I traveled, back and forth to Southwest Michigan and southern Illinois, to visit my daughter, Nasha and her now husband, Aaron. Below is a selection of some of my favorite images from my first year of flying.
I originally was shooting to sell these as stock photos/videos, but I also wanted to create short film of the footage, which I named "Echoes of The Midwest". I won a few film festivals with it and haven't done much else with it.
Since then, I had one of the Typhoon H drones fly away on me and is lost forever, somewhere near my cottage in Michigan. It's either stuck in a tree somewhere, drowned in nearby Lake Michigan, or crash landed in some bushes. Thanks again, Yuneec. You suck. So, since I still had the controller, I picked up a replacement used drone body/camera on Ebay.
Later that summer, I was flying the Typhoon H with the sunset reflecting off the mirrored glass building and while attempting to fly over the building, the antennas (look close in the video, you'll see them), must have been transmitting a very strong signal which forced me to lose all video signal and control of the drone. I thought it had crash landed on the roof, but I hit the home switch, and it miraculously came back to me, minus the camera! So it must have had a hard landing on the rooftop and the camera popped off the mount. I can't blame Yuneec for the transmission interference, but the camera falling off is just a really bad design flaw, in my opinion.
Here's a video of the incident, with dramatic music added, thanks to Youtube.
I had a minor panic attack after the crash, thinking that I would get in serious trouble and drove home, kissing the $400 camera goodbye. But I called the building security, later and told them what happened. They offered for me to come out and check out the rooftop myself. Lucky for me, the building tenants had all recently moved out and the building was 100% empty, other than security personnel. They allowed me onto the roof, but no luck. No camera anywhere in sight. I ended up drawing a photo of the camera and left it on the security desk. An hour later, I got a call from another officer that he had indeed found it, about 15 minutes before I arrived, but had no idea how it got there or what it was. We met up and I traded the camera for two cases of his favorite beer.
Again, I should have just stopped or switched to DJI drones. Last winter, I had a vision of creating a winter version of my short film/reel, and wanted to start by shooting the amazing frozen scenery/lighthouse in St. Joseph, Michigan. I chose the coldest day of the year to do this, of course, but charged 6 batteries up and went out to fly. It was a complete failure, with no GPS lock, camera stuck at an awful angle, terrible battery performance, strong winds and frozen hands. The video below is the culmination of this day. The camera is stuck in a crooked angle and the drone lost GPS, over the water, forcing me to fly it across the channel, which it then crashed into a tree. This was a better option than flying it into the icy cold water, I suppose.
This was the last straw for me. I went home, fixed up the two drones I have to sell on Craigslist. I only recently got into flying drones again. I got myself re-certified, as they two year license was about to expire. I managed to pass, again, with only one wrong answer on the test, so a 98%. The renewal test was only 40 questions, rather than the original 60 questions. But they were much harder than the original.
I decided to never fly Yuneec products again and purchased a DJI Mavic2 Pro. Best decision I've made in awhile. The only thing I'm not happy about is that I have to use my own phone for display and main control. I could also use an iPad, but it's just a hassle. The software and tracking ability with the Mavic2 Pro may as well be from the future. I don't think about flying anymore, I think about shot composition and framing. The drone can fly itself and the anti-collision system is almost perfect. It's already saved me a couple times. I am spending this winter getting to know the Mavic more so I can continue shooting more stock, like this lighthouse image from Michigan City, Indiana. More on winter drone flying here.