I was on a site survey in Michigan City and wanted to get some shots of the lighthouse & pier with the ice floating by. I bought a Mavic 2 Pro last November and haven't used it much yet, so this was a great opportunity to test what it could do and how long the batteries would last in the cold.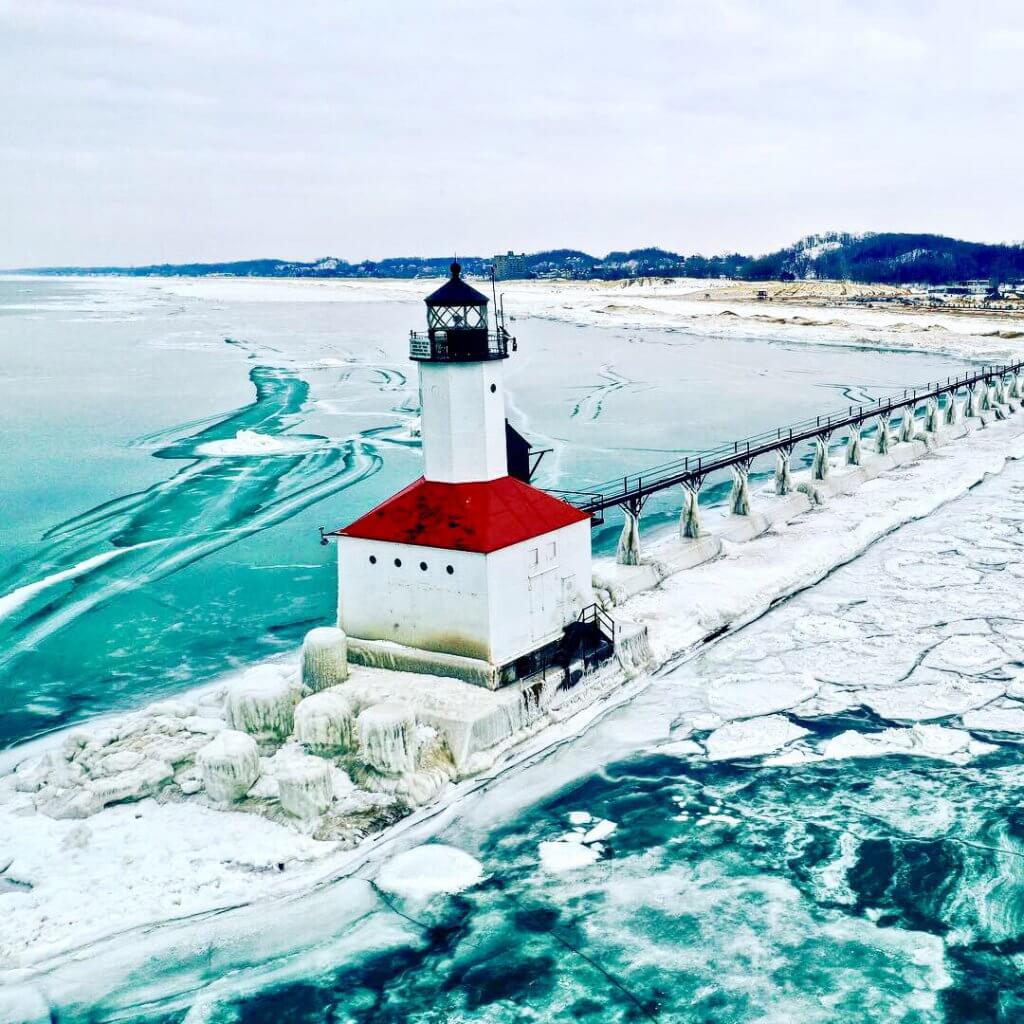 Overall, I got some great shots for the site survey and for my own footage. I plan to package these up and sell on Pond5 and Getty as stock. Not sure who may need frozen lighthouse stills and video, but you never know. Here's an edit I put together of some of the shots, below.
I tried to do this same thing last year using my previous drone, the Yuneec Typhoon H. It was sub-zero temperatures and the batteries would not hold the charge for more than 5 minutes. It continually lost GPS control and I luckily managed to crash land it. Unfortunately, it landed on the other side of a large channel, so I had to drive all the way around the channel to find it. Here's a video of that event. You can see in the video that I'm doing my best to fly it back to me, but the GPS went wacky and it was flying in the wrong direction.