I followed this great tutorial on Instructables to make a DIY star map and I thought I'd make one for my Grandson. After going through the tutorial and creating the star chart, I found that one of the stars in the sky that night was Mira. Mira is his Mom, my Daughter. Sadly, she passed away in 2014. You can see the star that she was named after in the header photo.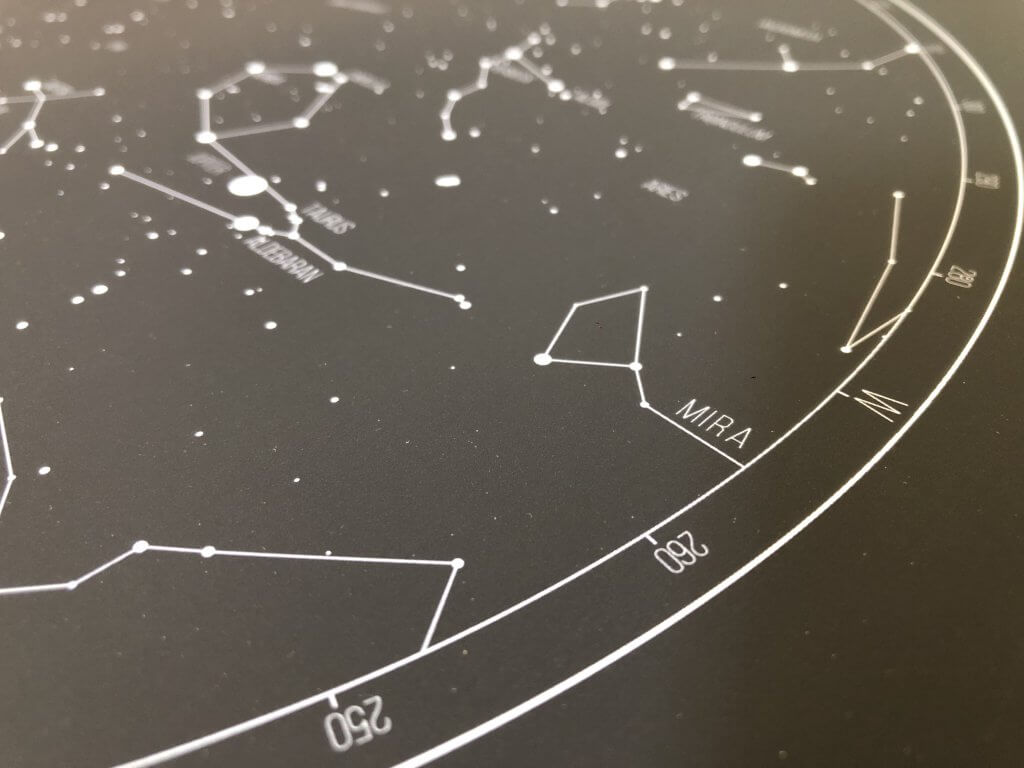 My original intention was to engrave it on my Glowforge, but trying to get the layout work in the Glowforge app was taking forever and his birthday is around corner. I decided to lay this out using Adobe Illustrator, after following the instructions on the site to get the starchart for the location/time that he was born. It was easy to layout.
After researching some printing options, I chose Kinkos and printed on their backlit paper on 18″ X 24″. I ended up buying a backlit frame on Amazon, which hasn't yet arrived. I think the backlighting will make the stars glow, which should be pretty cool. The print quality is fantastic, it's a thick plastic material and seems very durable.