Next step in the repair was to either replace or repair the 4023 filter. I wasn't actually sure if it was broken or not, but thought it would be worth replacing the chips and capacitors anyway. On reviewing the schematics for board C, I confirmed that the high output line had been soldered to input (Pin 1) of the filter, through C1, bypassing the filter.
While waiting for the filter I bought from the UK to arrive, I spent some time to chip away the plastic surrounding the filter. I got some great info, again from a Synthchasers video.
First step was to remove the black plastic hard case around the circuit. I have two tried and true tricks for removing electronics cases.
Place the unit in a vice, diagonally and slowly crush it till the cover becomes unstuck, along with a spudger to help loosen any connections.
Caveman style of hitting it with a hammer until the plastic breaks off, hopefully not damaging any crucial components. This is a last ditch effort.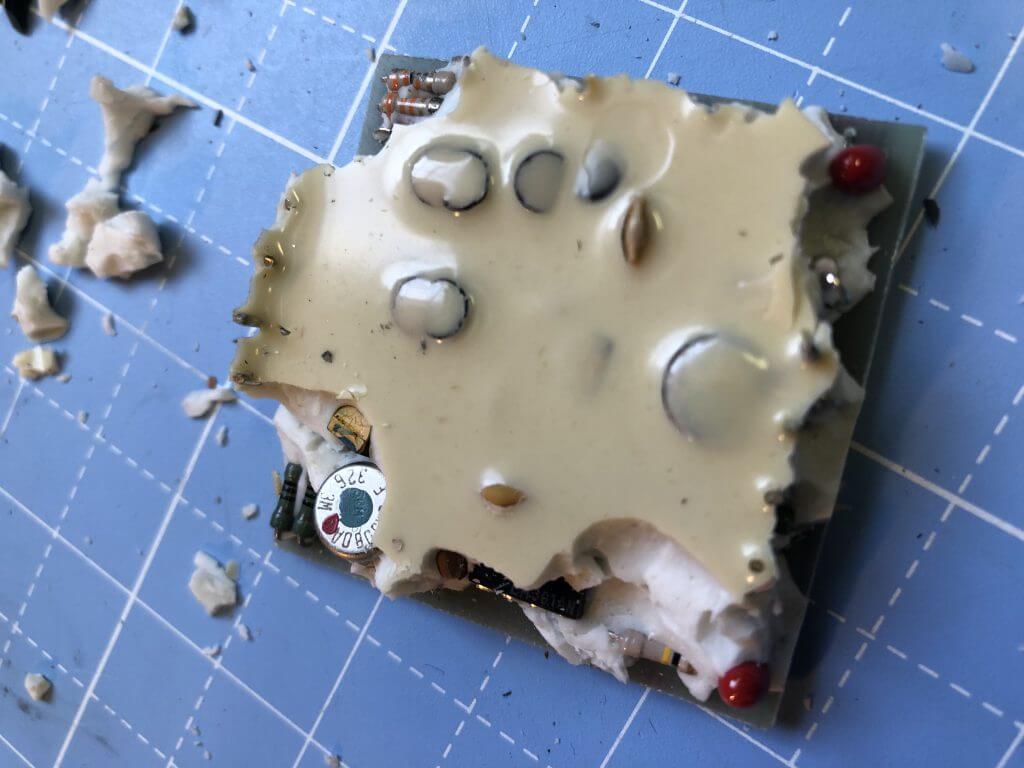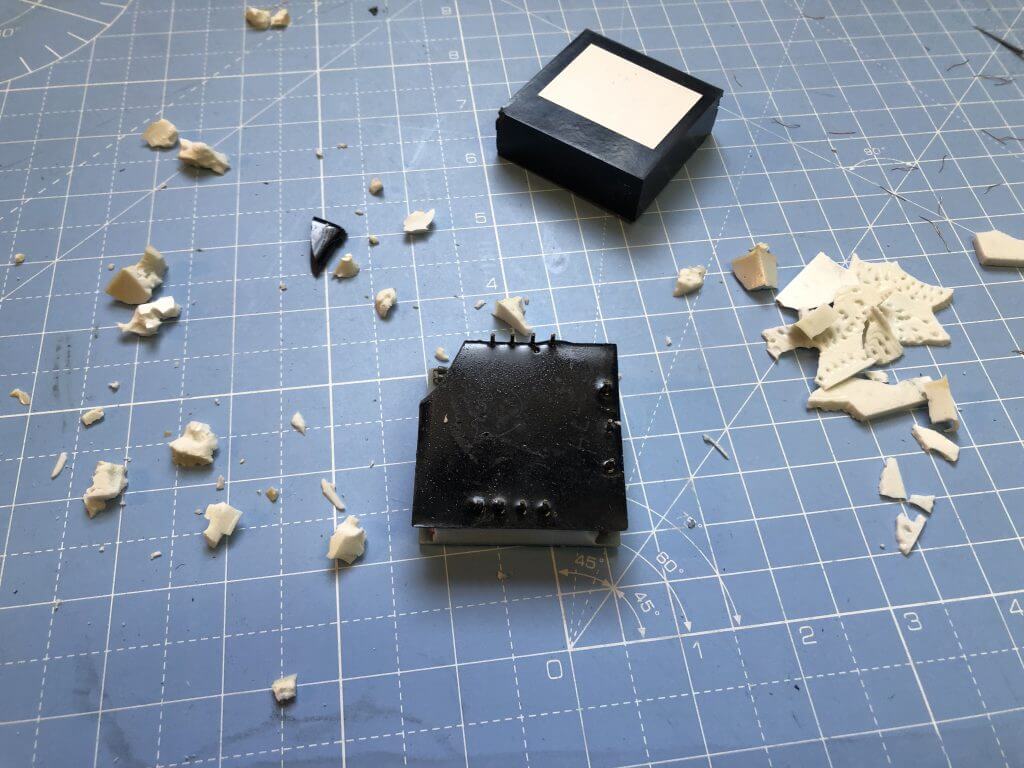 I spent about an hour peeling off the plastic, then desoldered the chips. I ordered 2 new LM301AN chips to replace the old ones and they just came in today. Luckily, I found the parts layout and schematic for this board, which may come in use. I am inspired to re-create this filter as a eurorack module, using Autodesk Eagle. But I have too many projects going right now.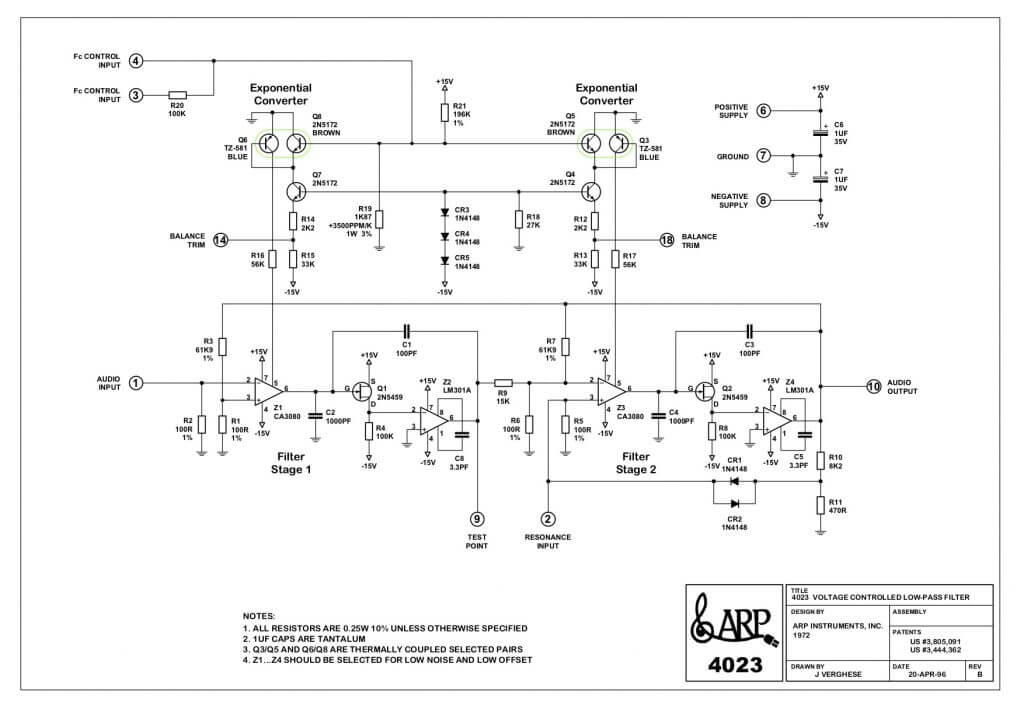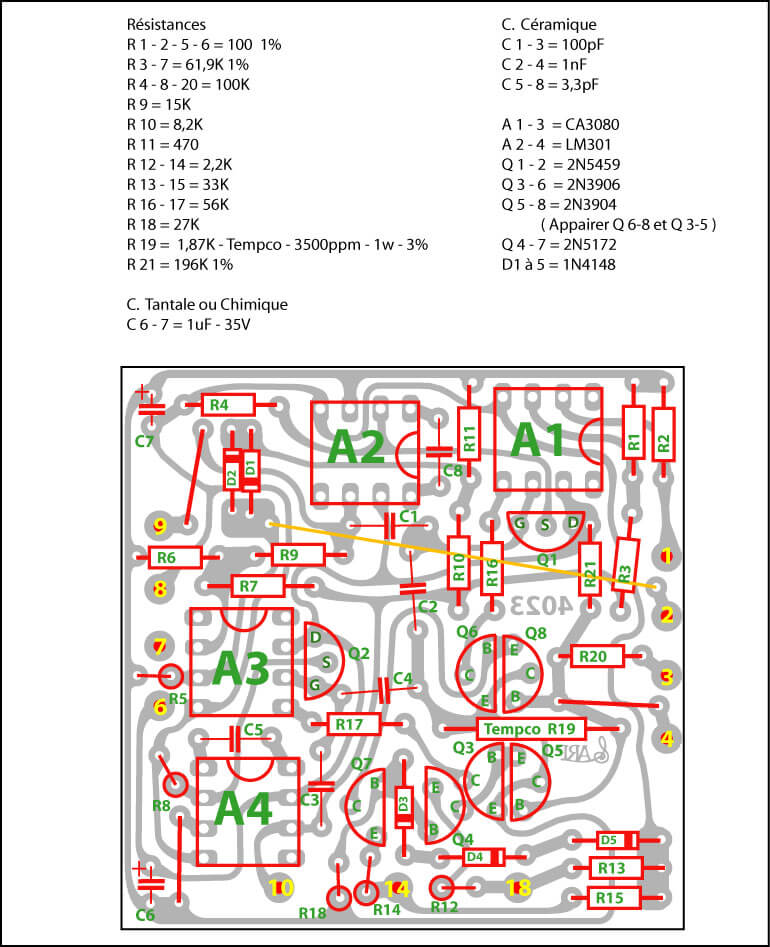 Update: Replaced all capacitors and installed the new 4023 filter. I gave up trying to repair the old filter for now. Although I may get back to it and turn it into a synth module eventually for my modular system. The next goal is to go through the service manual for the Arp. I will test go through the trimming procedures and check all contact test points to confirm proper voltages and waveforms on each board. Anytime I can break out the oscilloscope is fun, so I'm looking forward to this.